"Monster", a contagiante alegria da Pop das The Magnettes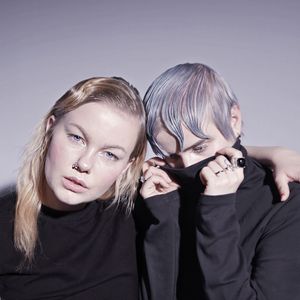 A manhã desta Segunda-feira acaba ao som do projecto sueco The Magnettes, que tem single novo. Chama-se "Monster" e é uma canção assumidamente Pop, com elementos electrónicos, muito envolvente e cativante que, claramente, vai fazer com que o dia corra melhor. Ponham o som alto e carreguem no play, por favor.
Ritmada e muito sedutora, "Monster" é uma daquelas canções mágicas que não nos saem da cabeça, mesmo depois da música ter parado de tocar.
O trio sueco, dono de um som autêntico e muito apelativo, brinda-nos com uma canção Pop sofisticada, onde a(s) voz(es) se enaltece(m) através da melodia cuidada e bem construída, onde a linha de baixo pulsante se vai colando à nossa pele e onde tudo aparece no sítio certo para nos arrancar sorrisos e, porque não?, um pezinho de dança.
Perfeita para andar a cantarolar o dia inteiro, "Monster" traz a magia da música Pop no seu estado mais perfeito, fazendo-me sonhar sempre que toca. E isso é mesmo muito bom.